Summer is finally here! As we head into the warmer months, we can shed the heavy coats, jumpers and other winter clothing in favour of more comfortable and light shirts, chinos and shorts. As our clothes transition from winter to summer wear, so do our shoes. Surely, our feet need to stay cool too! While summer wear is all about staying cool and comfortable in warmer temperature, you can still be trendy. Here is a guide to summer shoes that will keep your look fresh and stylish.
Loafers
Looking for a business-appropriate shoe this summer? You can't go wrong with a classic pair of loafers. These sleek slip-ons come in a variety of styles, which makes them incredibly versatile, giving you a cool summer look that works well for both casual and business apparel. A leather tassel loafer complements a business attire while a suede penny loafer is perfect with a pair of shorts and a light shirt. Regardless of how you wear them, loafers give you both comfort and sophistication, which makes them a great pair of shoes to have every summer.
Boat shoes
If you're aiming for a preppy yet laid-back look, opt for boat shoes. Characterised by a chunky non-slip rubber sole, unique lacing and a moccasin toe, boat shoes give a relaxed nautical vibe. Paired with tailored shorts or a light pair of chinos and a breezy linen shirt, it's the perfect look for a weekend escape to the beach.
Driving mocs
Defined by the knobs that peek through the sole of the shoe, driving mocs were traditionally worn by men as a shoe kept in their car to keep the interior of the cabin free from dirt and debris that would collect on their outdoor shoes. Today, these are popular summer shoes which can be worn barefoot with a range of casual wear, from shorts to casual trousers. Feeling bold? Try on driving mocs in fun colors such as green, blue or red suede for a bright summer look.
Espadrilles
Casual weekend out with family or friends? A seaside trip or a stroll along the beach? Espadrilles give you the ultimate comfort and style when it comes to a casual summer look. Canvas-made and with a defining sole made of jute rope, they are lightweight, quick-drying, and available in a range of solid colours and fun, quirky patterns.
Woven sandals
If you're heading out to the beach to enjoy the sun and sand, leave the thongs behind. There are other trendy yet comfortable options for beach footwear apart from flip-flips. A pair of woven sandals with a fine braid over the vamp and heel, usually made of a warm brown leather makes a stylish addition to your beach wear. They're perfect if you want to keep your toes out of sight, but still give them room to breathe.
Slip on sandals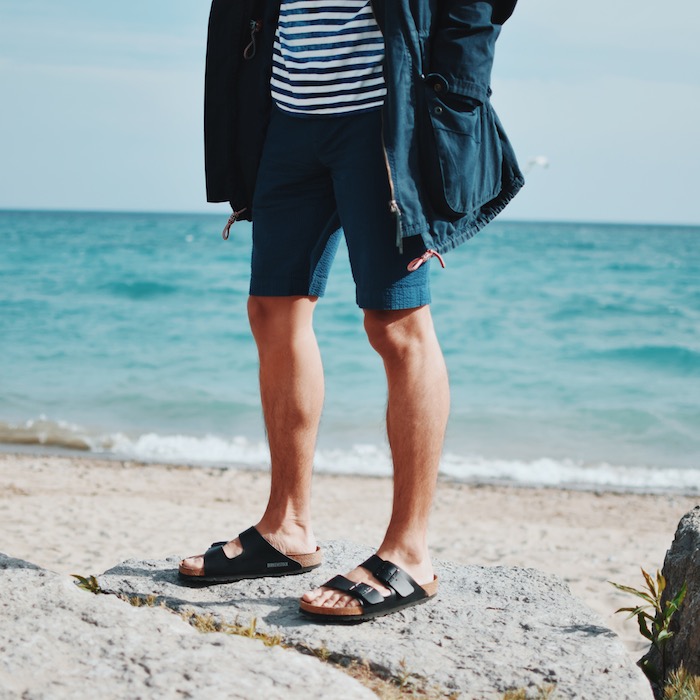 Another option for beach footwear are slip-on sandals. They're more mature and on-trend compared to your usual thongs. Luxe sandals from designer brands such as Gucci and Valentino were largely in-demand during the European summer in 2017, while more restrained and affordable styles such as Birkenstocks are also quickly gaining popularity.
Summer wear can be both comfortable and trendy. With the addition of these summer shoes to your wardrobe, you're sure to cruise through this season in style.